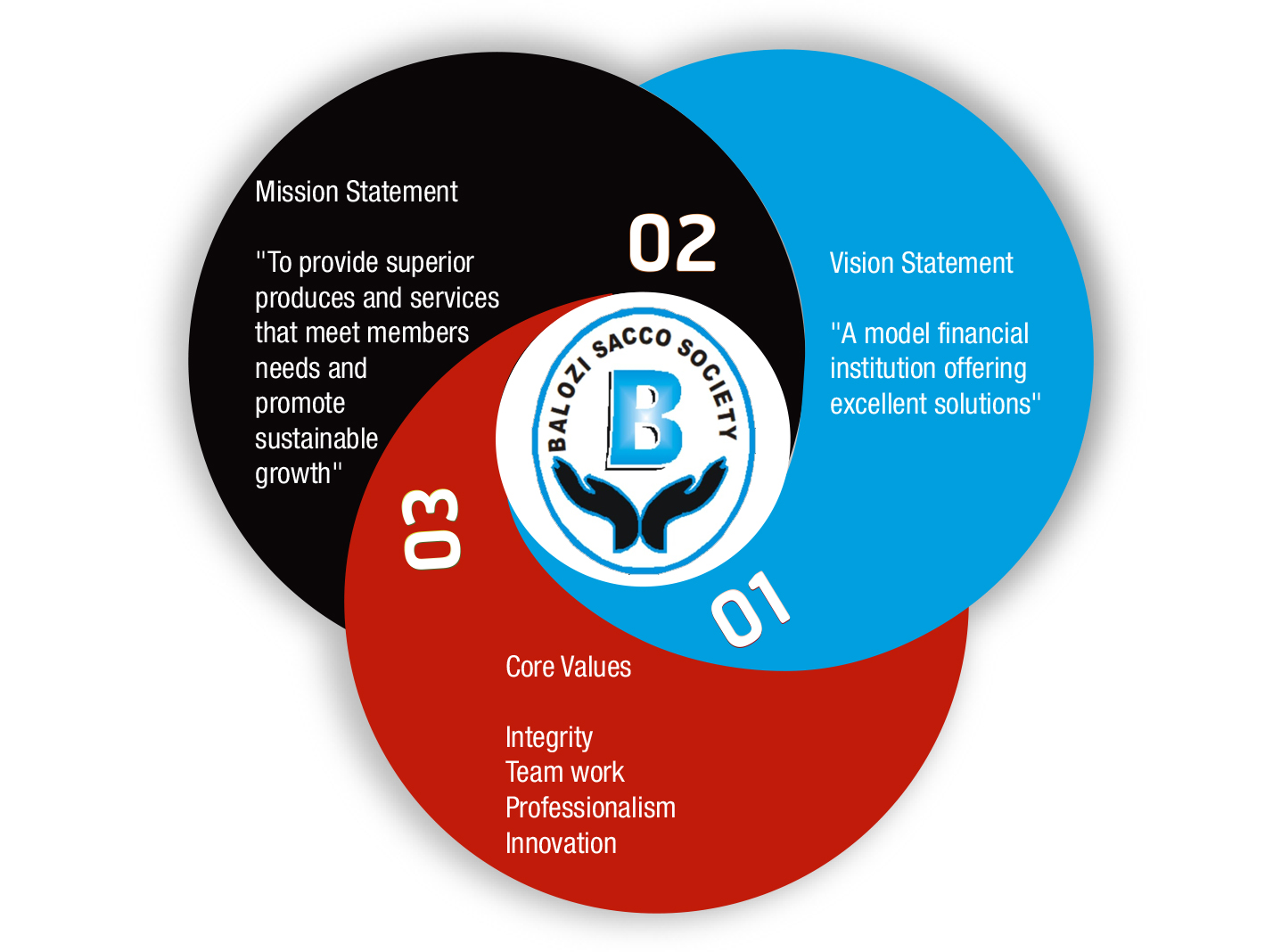 Core Functions
The following have been the core functions of Balozi SACCO
Mobilization of savings from members: Mobilisation of savings has remained one of the key functions of Balozi since its inception. As at 31st December 2019, members' deposits were Ksh. 2.641 billion while the Share Capital was Ksh. 64.933 million.
Giving loans to members: Giving loans to its members has been the other key function for Balozi. These consist of Development, Instant, Emergency, School Fees, Quick Pesa, Okoa Advance and M-Cash loans. The total amount of credit as at 31st December 2019 was Kshs. 3.502 billion.
Undertaking investments: Balozi has made Investments in the form of ordinary shares in Co-operative Bank Ltd, KUSCCO and CIC.
Providing education, training and information to members and staff: The Society identifies and avails education, information and training to its members and staff.